Are you tired of Windows 10? If you want to try an open, simple and free alternative solution, Ubuntu is reaching out to you. In this tutorial, we will see how to install this famous GNU/Linux operating system. 
Before you start, you will need to create a bootable USB key with Ubuntu. If you don't know how to do this, please read our tutorial "How to install Ubuntu on a USB flash drive".
Installing Ubuntu from a bootable USB key
 Step 1:
 Insert the USB flash drive with Ubuntu in one of the ports of the PC to be modified. Open Settings from the Start menu.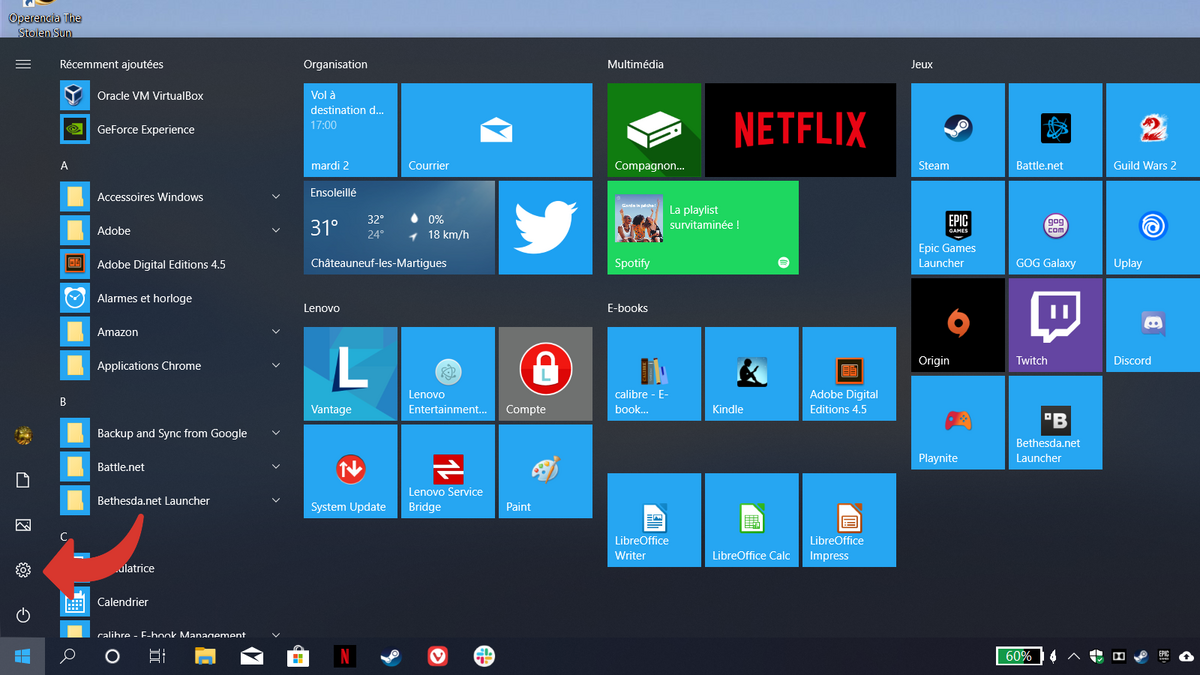 Step 2
Click Updates and Security.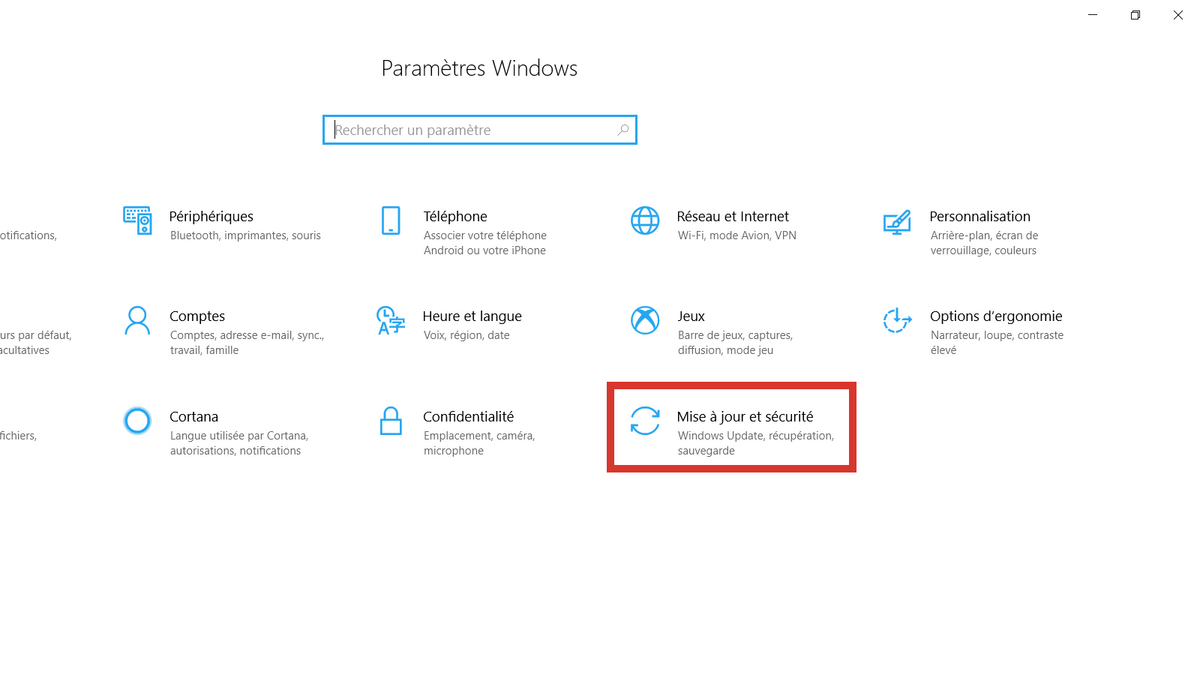 Step 3
Click the Recovery tab, then click Restart Now in the Advanced Startup section.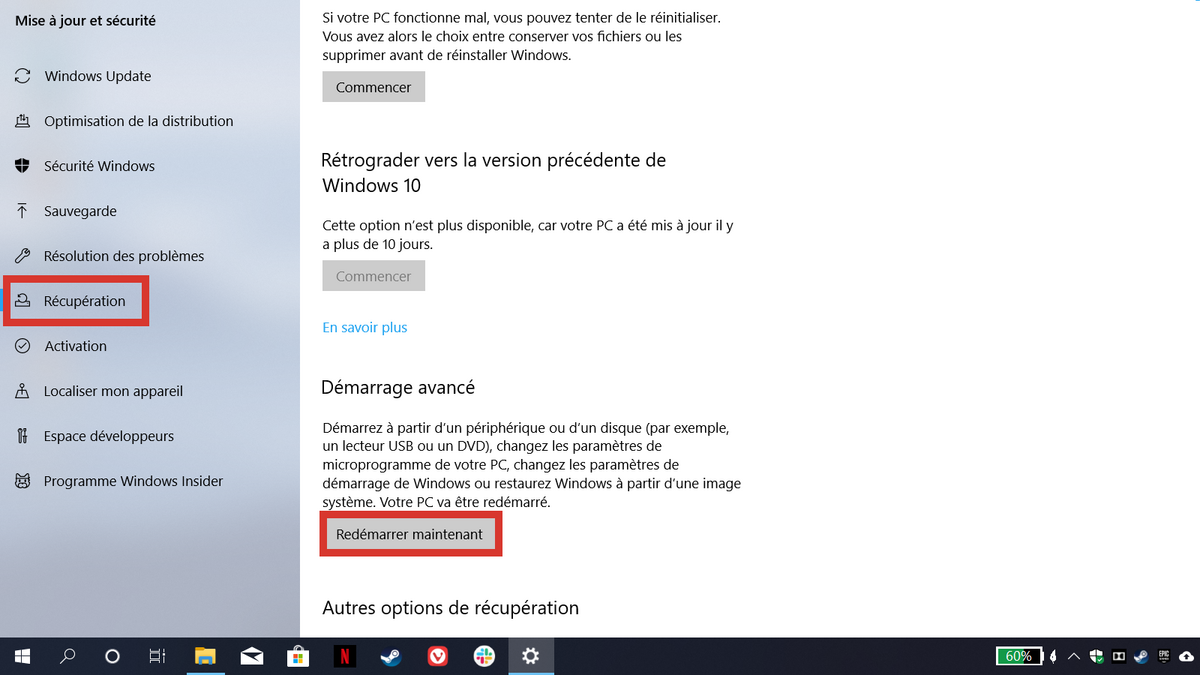 Step 4
Choose the Use a device option.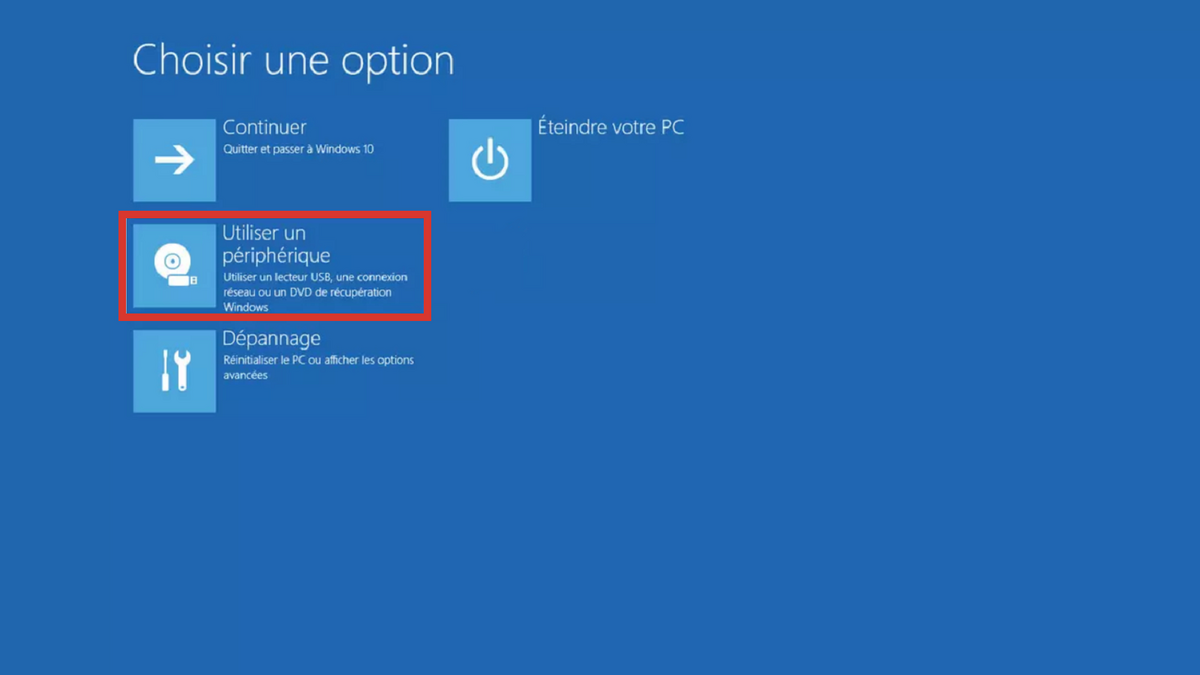 Step 5
In the list, click EFI USB Device. The computer will reboot on the USB device.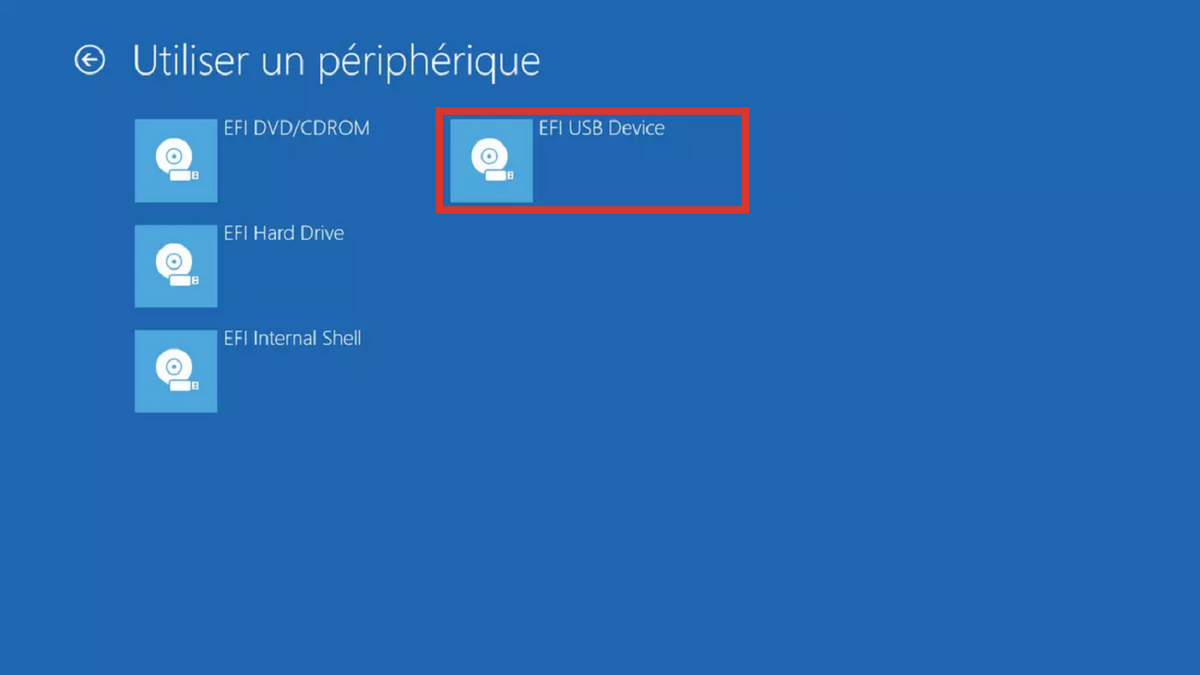 Step 6
After a few seconds, a menu appears. It allows you to choose how to launch Ubuntu.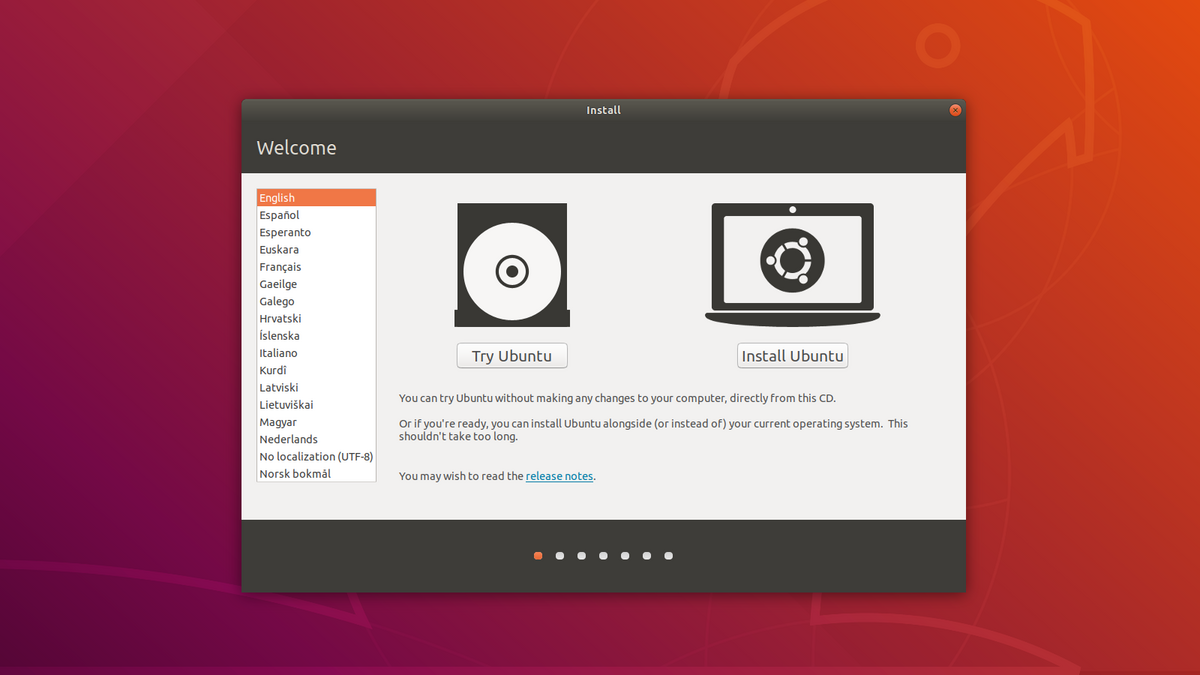 Step 7
In the list on the left, select the English language and then click Install Ubuntu.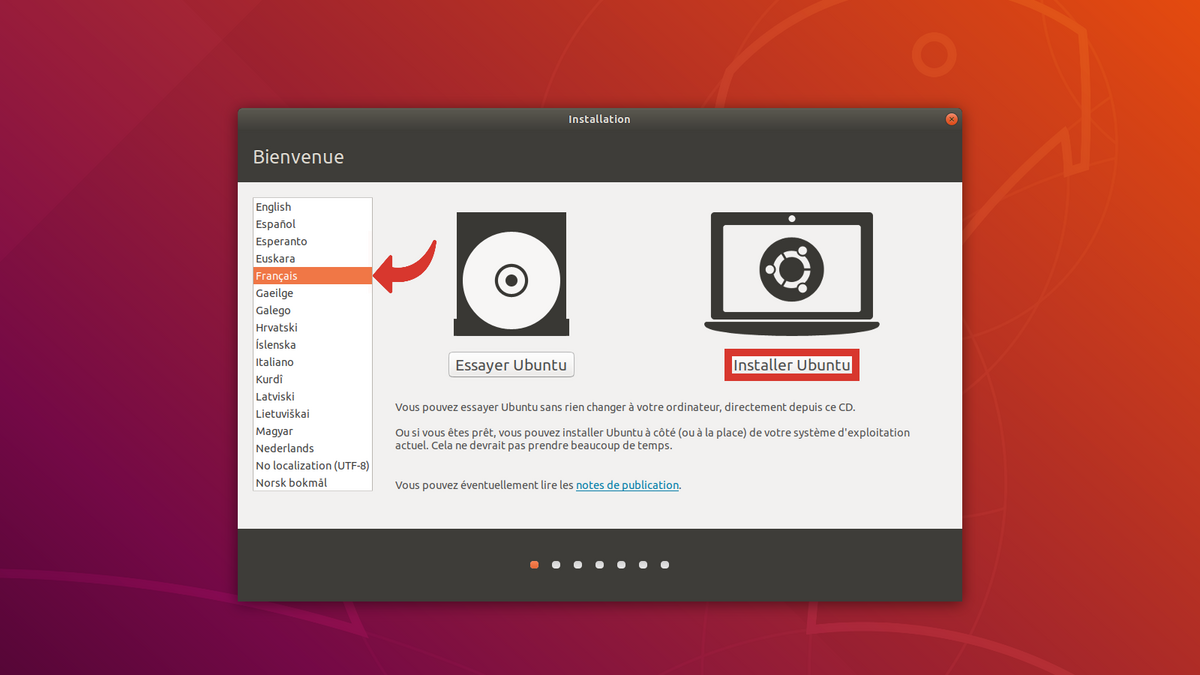 Step 8
Choose your keyboard layout. You can leave the default choice or do an automatic detection. Confirm with Continue.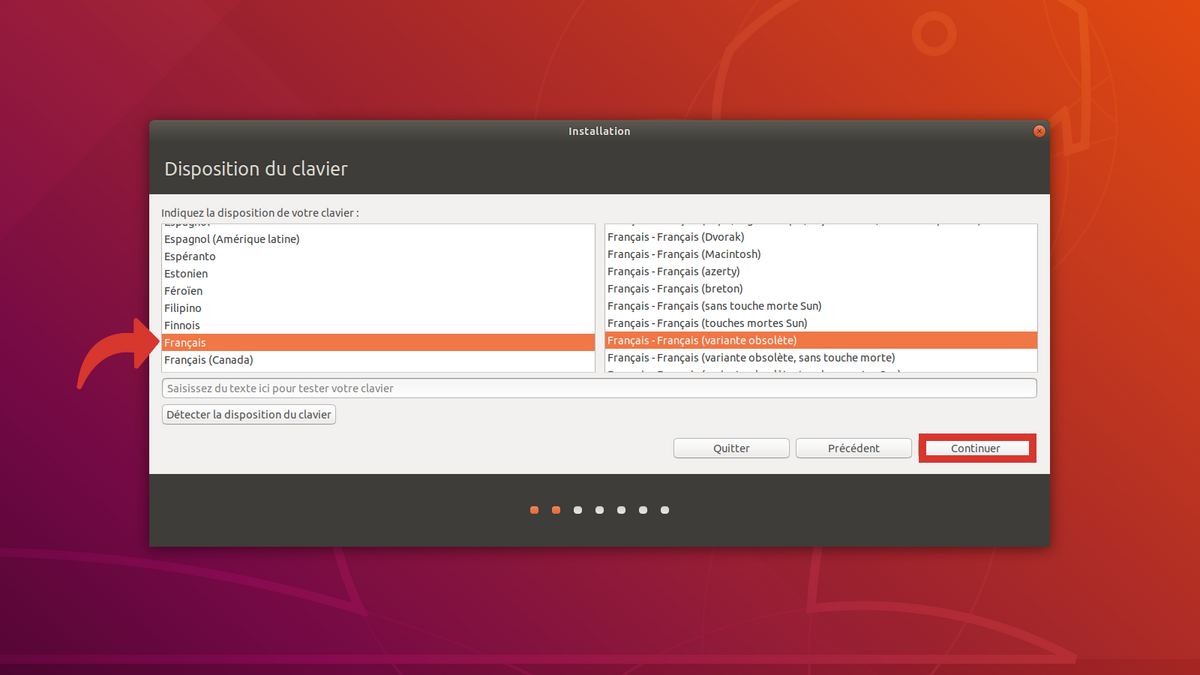 Step 9
You can then choose the type of installation. If necessary, you can download updates during the installation as well as some proprietary drivers. Select the checkboxes you want and click Continue.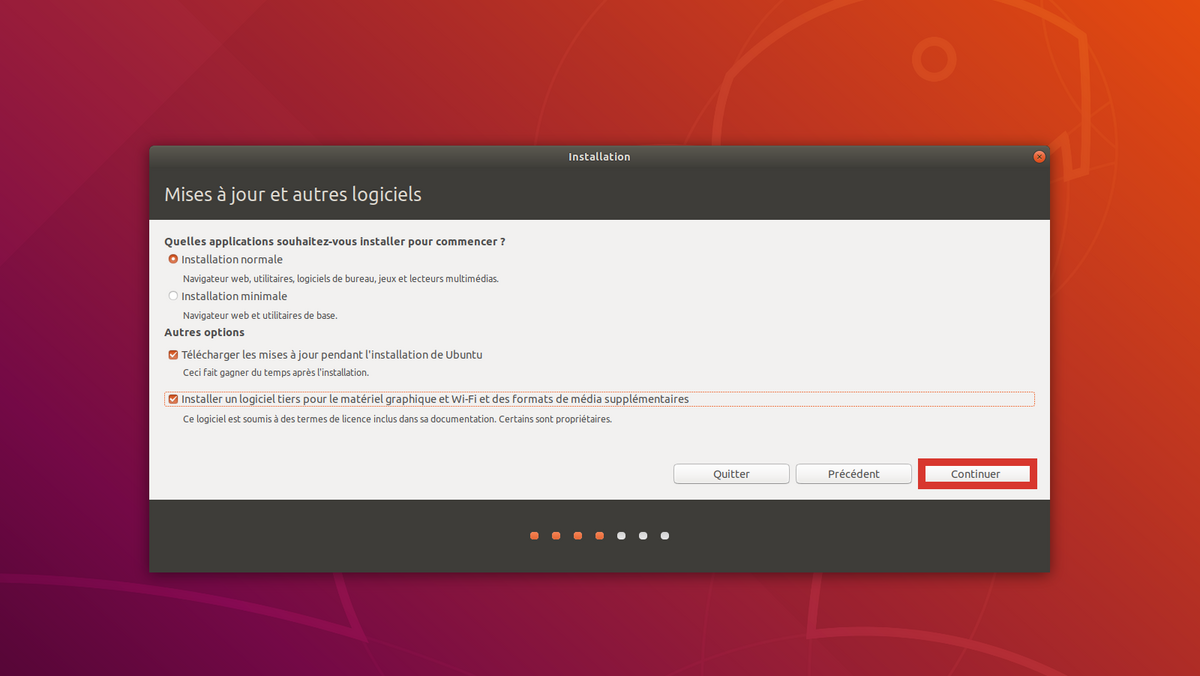 Step 10
You must now indicate which type of installation to perform. By default, the entire disk will be erased to make room for Ubuntu. Click Install Now to start installing your new OS.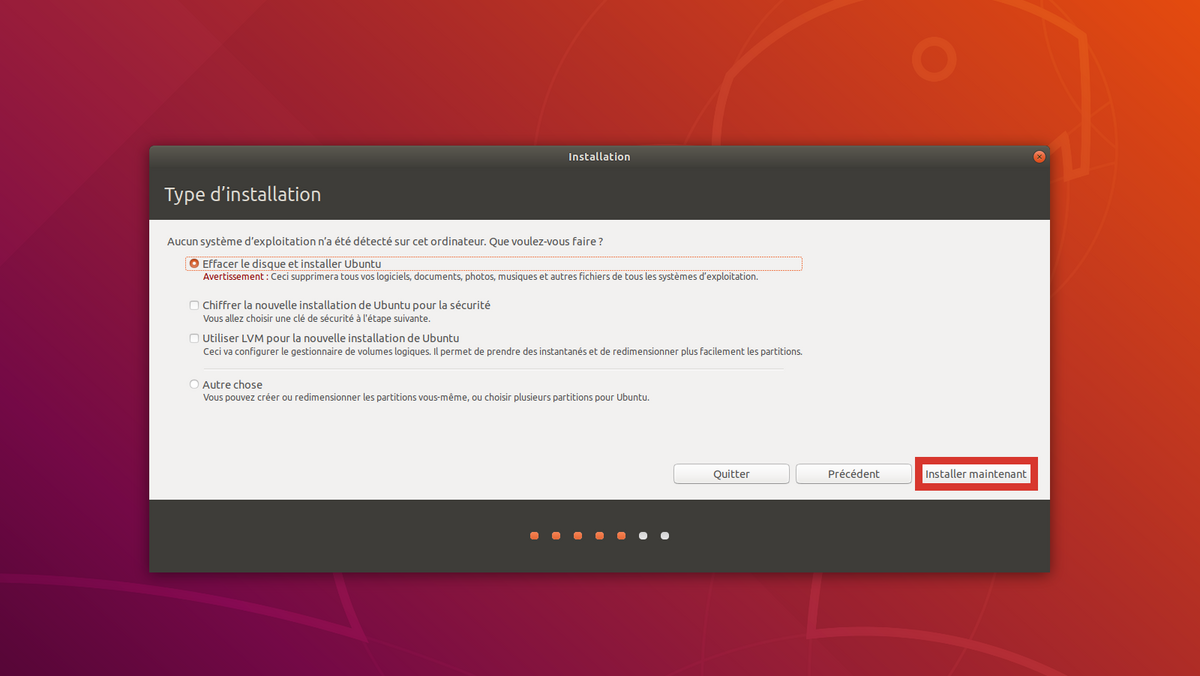 Step 11
A message asks you to confirm the new partitioning. Confirm your choice by clicking Continue.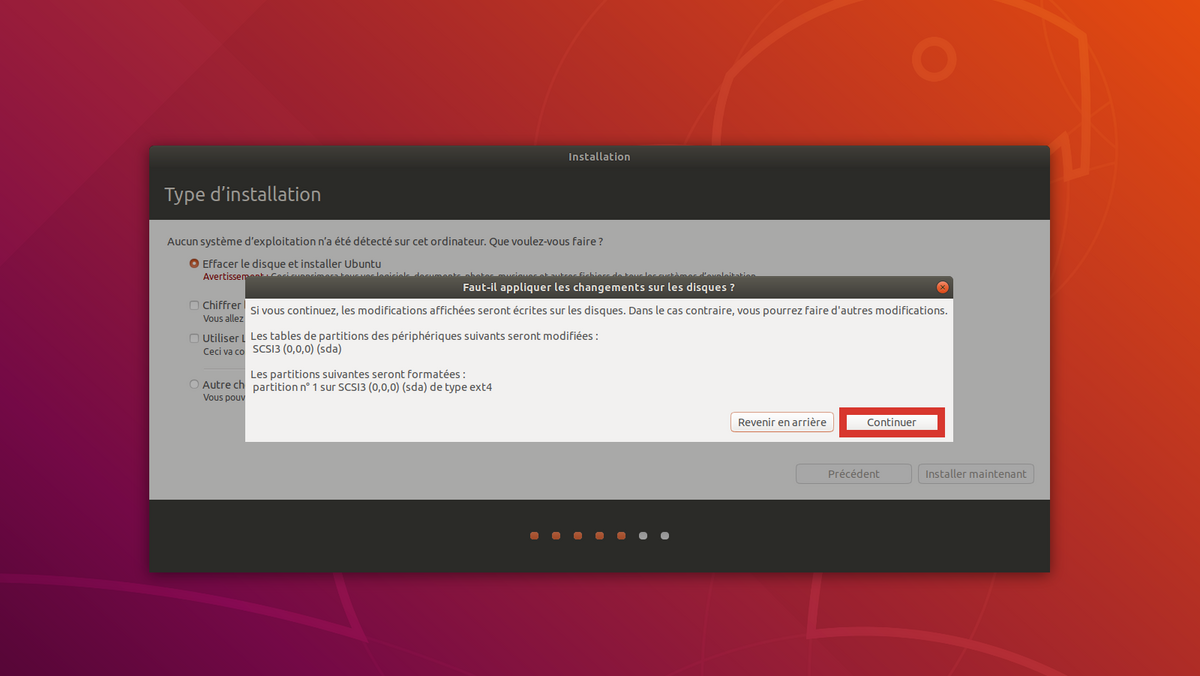 Step 12
Confirm your time zone. By default, it is adapted to your country of residence. Confirm with Continue.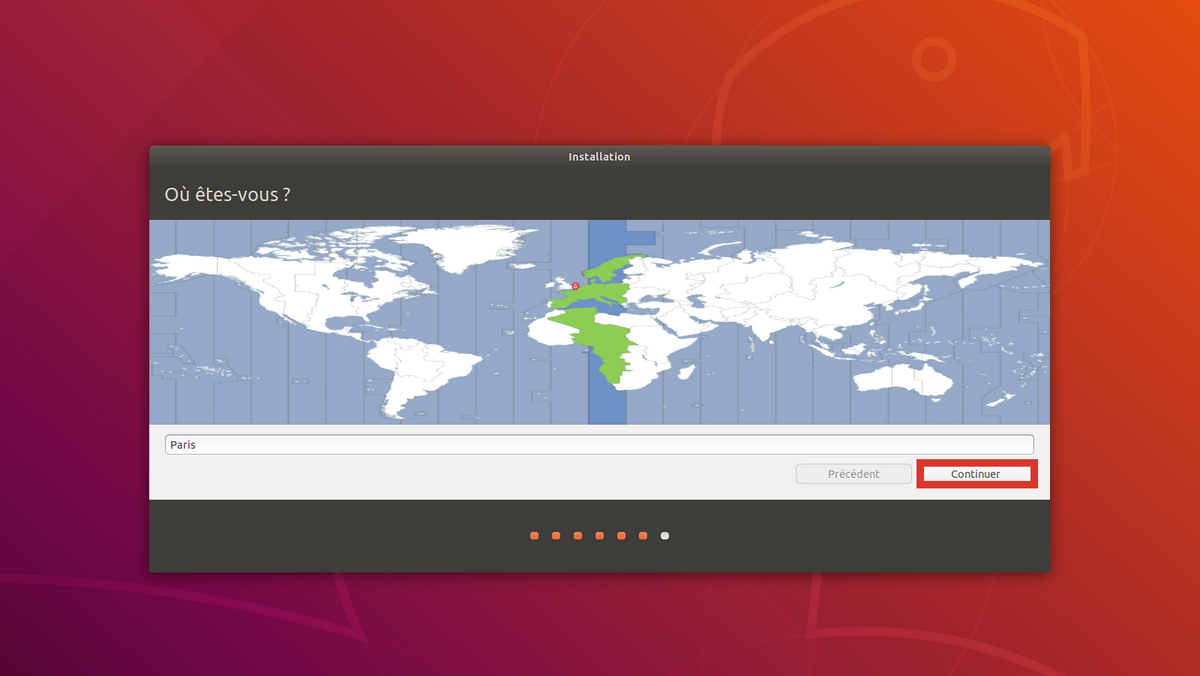 Step 13
Then define your login and password. Also choose whether to enter the password at the start of a session or not. Validate all with Continue.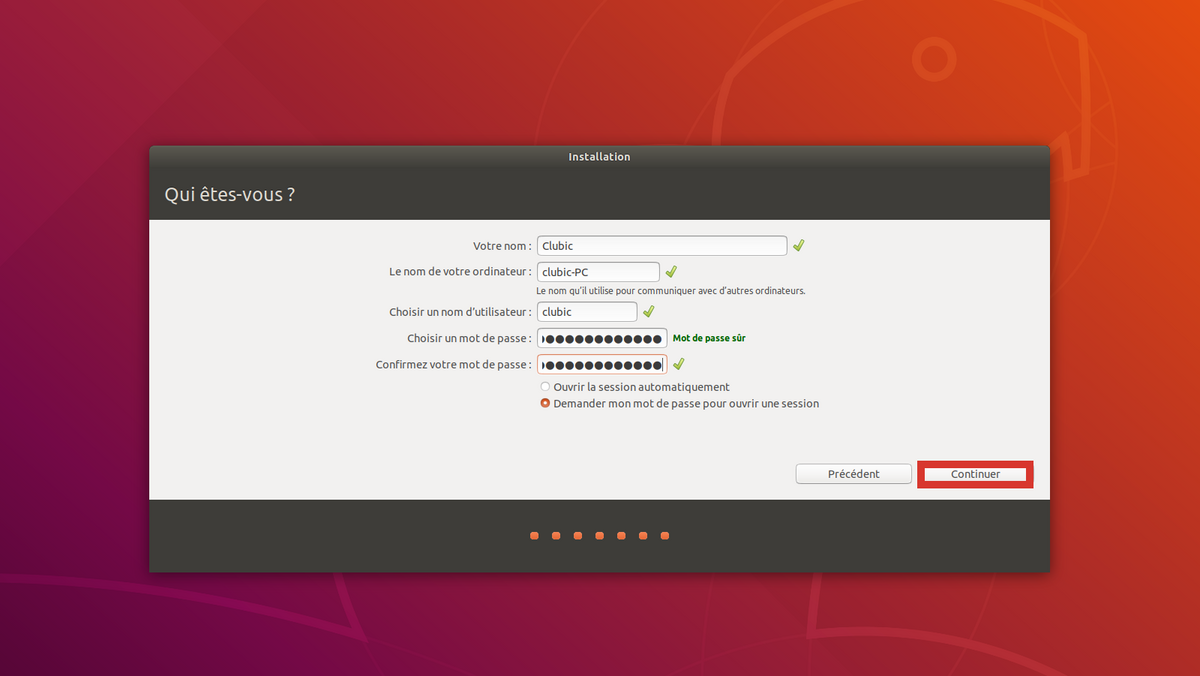 Step 14
Ubuntu va maintenant s'installer durant quelques minutes. Diverses informations sur le système apparaîtront durant ce temps afin de vous familiariser avec ses possibilités.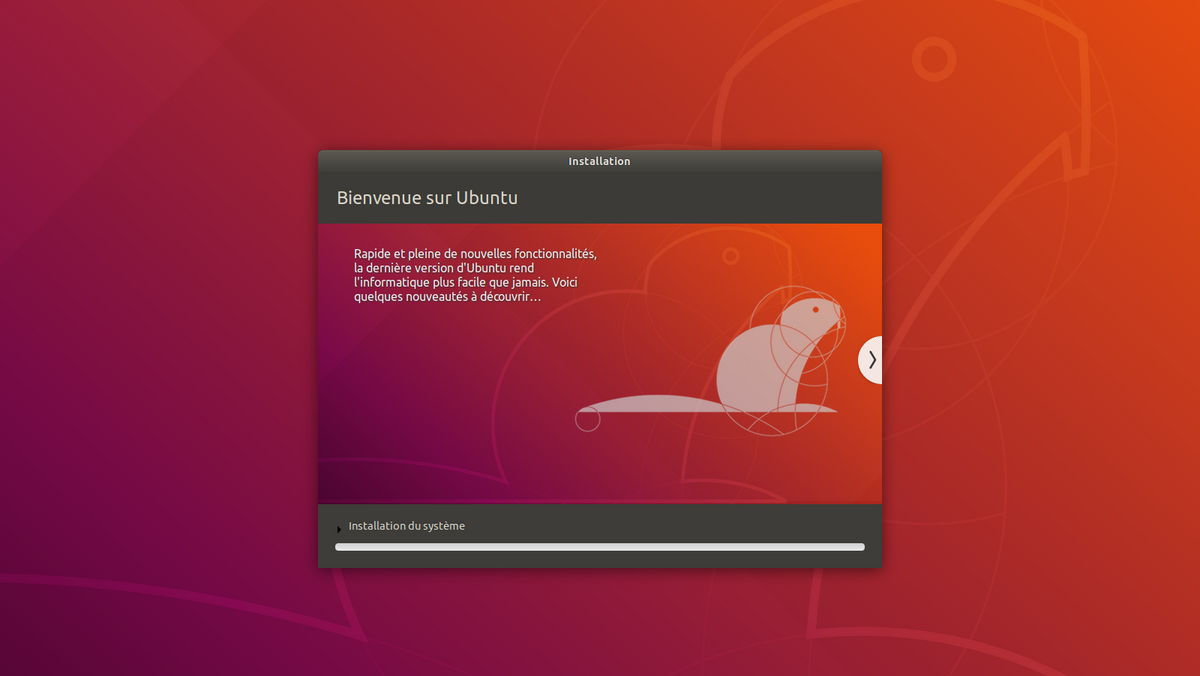 Step 15
Once Ubuntu is fully installed, you will need to restart your PC. Click the Restart Now button.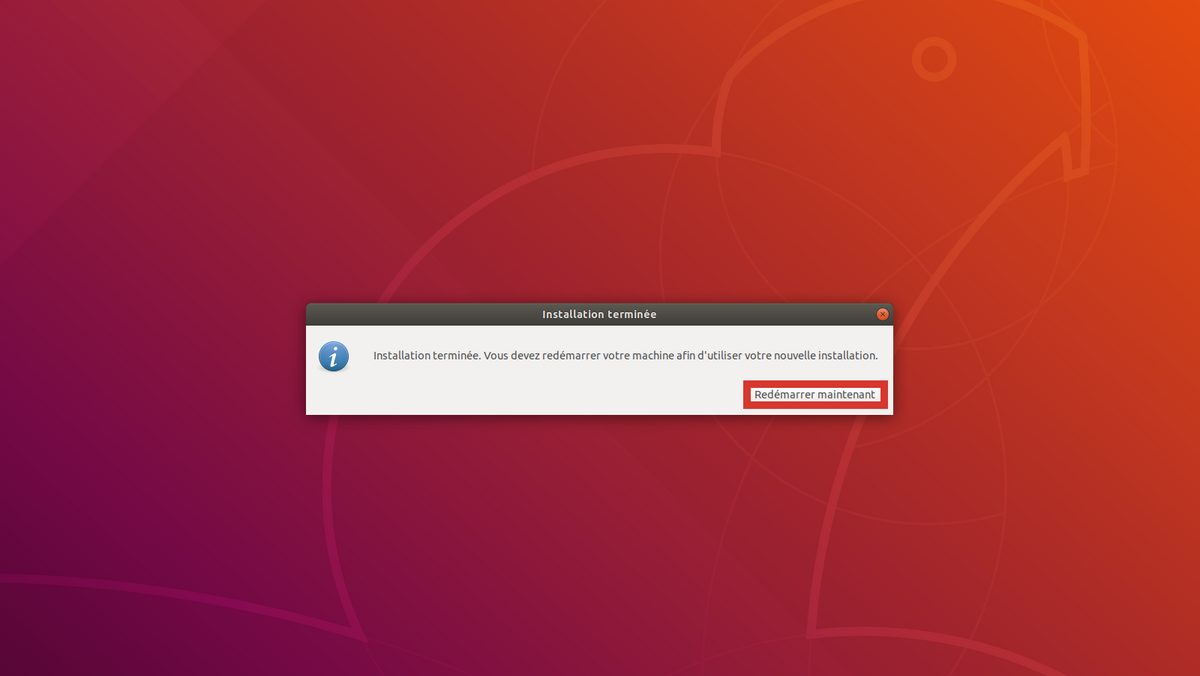 After a reboot, you will finally be able to enjoy your brand new GNU/Linux operating system!
The Story : After Installing a SuperSu in my A95X MAX Tv Box, the box didn't want to reboot, then i did manage to flash a custom rom using the SD card method, but then i didn't know that this will break my Box, doing so my box was dead no boot logo no usb connection...